California HIPAA (when COBRA expires)
Rate – Quotes (Costs) & Premium Charts, Brochures & Enrollment Forms
This page is HISTORICAL.
Click here for ACA Quotes.
HIPAA might come back, some of Donald Care's proposals mention it like Senator Rand Paul's Obama Care Replacement Act S 222. HIPAA eligibility rules.
HIPAA for Non Grandfathered Plans ends 12.31.2013 per AB 1180.
Click here for FREE Guaranteed Issue ObamaCare Quote & Subsidy Calculation. Even if it's not Open Enrollment, loss of COBRA Coverage triggers Special Enrollment for a 60 day period. Covered CA Agent Appointment Form.
The brochures and information are for Historical Purposes only….
Anthem – Blue Cross
6.1.2013
Rate Regulation
Health Net
PPO HMO


Blue Shield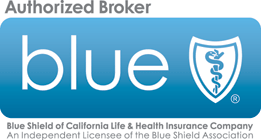 7.2013 Application
Email us for 7.2014 Grand Fathered Rates
Just fill out the application and fax or email back to us
There is no cost to you for our services
If any files are too large for your computer, email us and we will email them to you.
Free Google tool to Fill in pdf APPLICATIONS
Provider Finders, Rx Formularies, Full Policies (EOC's), etc.
Steve can help you navigate and compare rates and benefits from several companies that offer HIPAA guaranteed issue medical coverage, no questions asked about pre-existing conditions, when your COBRA and / or Cal COBRA end. Steve will answer your questions and get you a policy that will cover any pre-existing conditions that you might have. (§300gg-41, The Health Insurance Portability and Accountability Act of 1996)
What about Health Reform & the Exchanges, with Guaranteed Issue?
Do not wait for your Certificate of Coverage to send us your enrollment forms. Do it this week to make sure you have NO LAPSE IN COVERAGE. The Insurance Companies have become very sticky on effective dates. Blue Cross Request for Info. honoring initial application submission Blue Shield Documentation Required
Steve is paid by the Insurance Companies to help you send your application to the Insurance Company. There is no charge to you for his expertise and service. Steve's HIPAA prices, benefits, etc. are the same as any other legally authorized agent or direct with the Insurance Company. The official Company brochures, with the application and rates on file with the Department of Insurance or Managed Health Care are one mouse click away, on THIS website for your review and comparison. The posted rates are for anyone who has exhausted COBRA and qualifies for HIPAA. There are no medical questions asked, so there is no surcharge if your health is really bad.
Steve will also help you qualify for preferred underwritten rates, as your pre-existing conditions, might not be considered that bad, by Insurance Underwriting Guidelines. Just send us a Pre-Application Form.
Did you start a business with 2 or more employees, which can even include your spouse?
Do you have a 401k or Retirement Plan to rollover? Group Life Insurance that needs to be continued?
Please send us your completed application ASAP via:
Email [email protected]

Snail Mail

Steve Shorr Insurance
1027 W. 11th Street # 3
San Pedro, CA 90731-3558

Fax 310.519.1335 call first
Kaiser Foundation 1.2013 Guaranteed Issue
Child Pages
*********Comments Section**********
Hi Steve,>

I found your website when poking around the internet to try to understand what will happen to my son's coverage when his Cal Cobra expires on March 31, 2014.>

Here are the major questions/concerns:>

1) My son is diagnosed with bipolar mixed, PTSD and substance abuse. He is 24 years old, but since my spouse and I are on Medicare, we have no plan under which he can be covered until age 26.
*****He can get his own plan guaranteed issue don't worry about the March 31 deadline to enroll because since he's losing coverage that gives him a qualifying event which think it's him another 60 days to enroll I can send you the citation for that if you like>
2) Currently, his plan is an HSA [Health Savings Account] (which he doesn't need since he has no income) with Anthem Blue Cross. His current address is in the LA side of 91361.
****I'll send you quotes when I get back to my office or click here >
3) He is in appeals for SSI (at the Council level since he has been denied three times); he is not on Medical and that would absolutely be our last choice for him because of his illness. His most recent hospitalization was May 17 of this year; we need to keep his coverage at the highest level possible.
***[Voice to text – please excuse the poor English] If he's not working if you're not taking him as a deduction he can then go into covered California and that would qualify him for Medi-Cal CAL not Medicare I few want to have better coverage than if you pay the premiums I have full price no no tax advantages then that's fine and I'll send you those quotes I get back to my office>
So, what would be the best choice to continue his coverage? I would really prefer that UCLA be one of the providers because their psychiatric services are probably the best in the greater LA area. In addition, his current psychiatrist is an Anthem Blue Cross provider.
****Blue Cross doesn't have their list up in full yet but I do believe that if you look at UCLA's website and it says that all the Blue Cross plans and Covered California cover them>
Any advice that you can offer would be greatly appreciated.
***See above and covered California pays me for my time and expertise if you do go into Medi-Cal CAL I probably won't get paid in that so you just have to decide if you wanted to Medi-Cal or you just want to pay the regular premiums and go into we know what if you pay the premiums you even need covered California can just go direct to the insurance companies and it's less hassle I'll send you the quotes when I get to my office